ABOUT US
VY Gallery is known as a place to save stories and values of Vietnamese cultures and traditions, a prestigious commercial art gallery, and also known as one of the reliable places to host art exhibitions from talented artists. Even though we are located on a hustling street in the center of District 1, when you visit us, you will find your own peace and forget about the bustle of daisy life and just immerse yourself in our alluring art pieces about the beauty and culture of Vietnam. 
With a 3-storey building, we store and arrange our art works in multi-storey spaces divided into small thematic clusters so that viewers can have a comprehensive experience of art and enjoy different genres of art as well, such as paintings, photographs, books, statues, and those art products with various of art concepts which are abstract, symbolic, contemporary, etc. Artworks are displayed in our gallery carrying very characteristic features of Vietnamese culture and people, so when you stop by, you can explore more about our culture, traditions and admire the beauty of Vietnam from the past to present.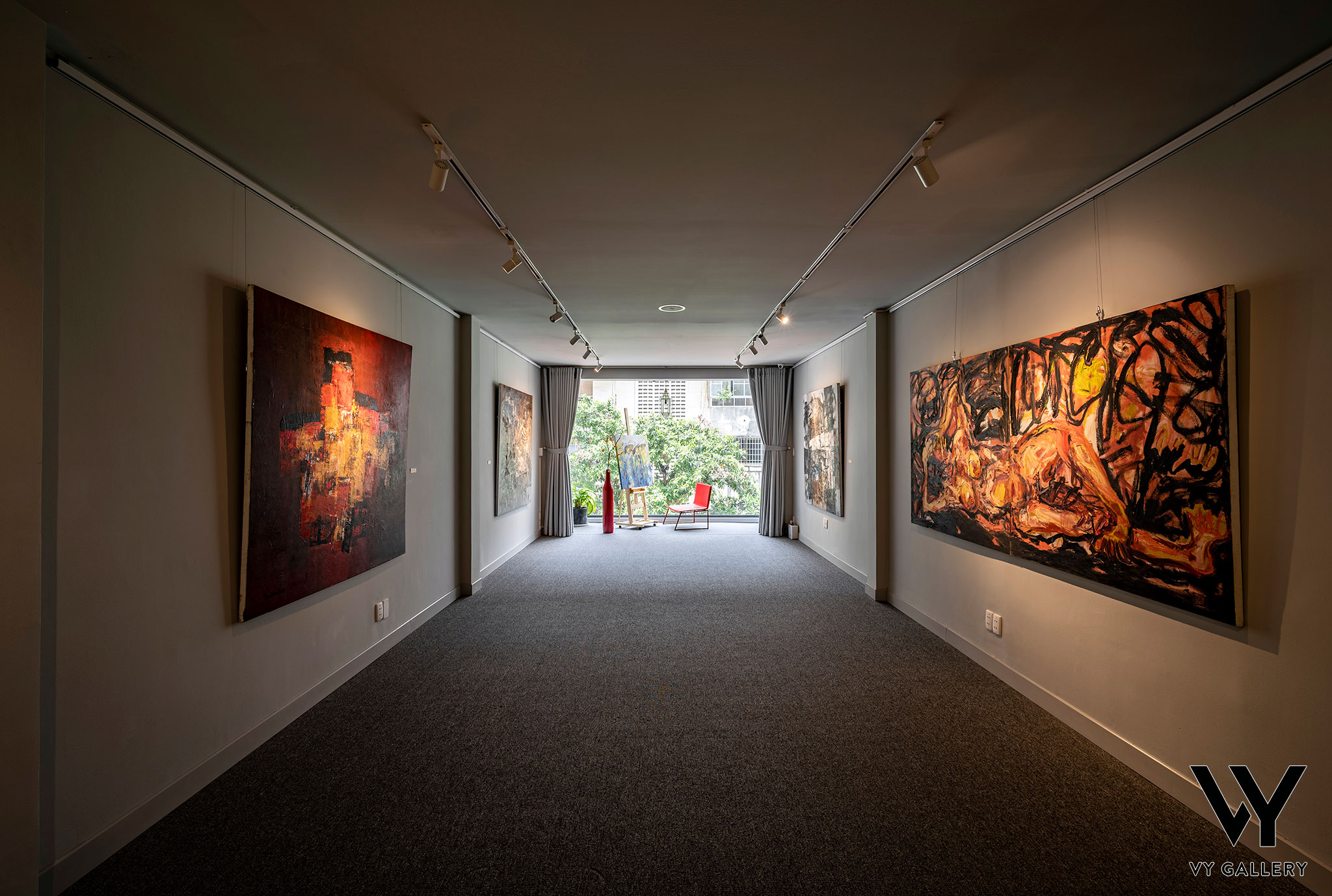 We are known as a prestigious commercial gallery whose artworks are always verified and authenticated by our team with a certificate of authenticity of the works. We ensure that the works that are displayed in our gallery are authentic and we are confident to be your dealer to represent and connect with artists to select and create a collection of art for you upon your request.
Vy Gallery
With the desire to connect art works with the public, VY Gallery is always looking for opportunities to cooperate with local and foreign artists with space rental service packages, organize exhibitions to present their works and connect them with art lovers. We are not only a provider of art display services, but also a distributor of art supplies and publications for creative purposes, and also an organizer of workshops, with the mission of bringing art to the world. 
VY Gallery's milestone: 
October 2020: L

aunching

Art Logistics

– designing storage space, systematizing work and transportation information (Creating the first image of Vy Gallery)

December 2020: Tree Spirit Exhibition – Lim Khim Katy and Nguyen Trung art book exhibition

April 2021: The Resonance of Remembrance Exhibition – Duong Sen

April 2022: Light & Shadow Photo Exhibition – Le Hong Linh