Initially, I was exposed to Doan Quynh Nhu's universe via poetry. Despite its romantic origins, Nhu's poetry is full of realism, a naked reality with the loss and suffering of humankind, including romance. Doan Quynh Nhu is first and foremost a poet who dares to speak out about human injustices and attempts to generalize the wreckage of life in her homeland, a poet who seeks utopian lands in order to escape reality. 
With this poetess, poetry is both an exploration into the being of existence and an inquiry into herself. Doan Quynh Nhu's poetry conveys life's scars while simultaneously attempting to heal them. In poetry, I see herself sometimes straining all her senses to allow the sounds of life strike, and other times it's the noises of rage, shouting mixed with calming sounds and full of sympathy.
Doan Quynh Nhu went through painting as an inevitable outcome of her amorous exile from poetry. People generally select expressionist paintings to communicate their voice to others when a poet turns to paintings. However, Doan Quynh Nhu's artistic language goes towards abstractionism, through artworks – Our Mire, Bell Sounds, Boundless, and The Earthly Eye – a realm that is difficult to grasp the essence of. Nhu entered the abstractionism field as effortlessly as a poet's fantasies.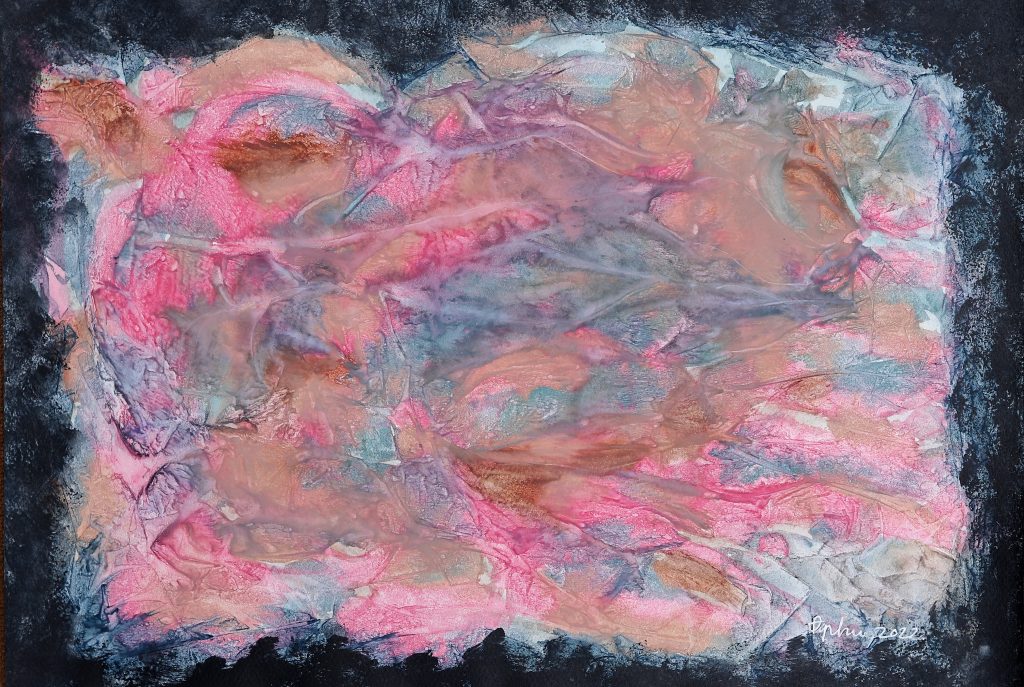 Vũng lầy của chúng ta Our Mire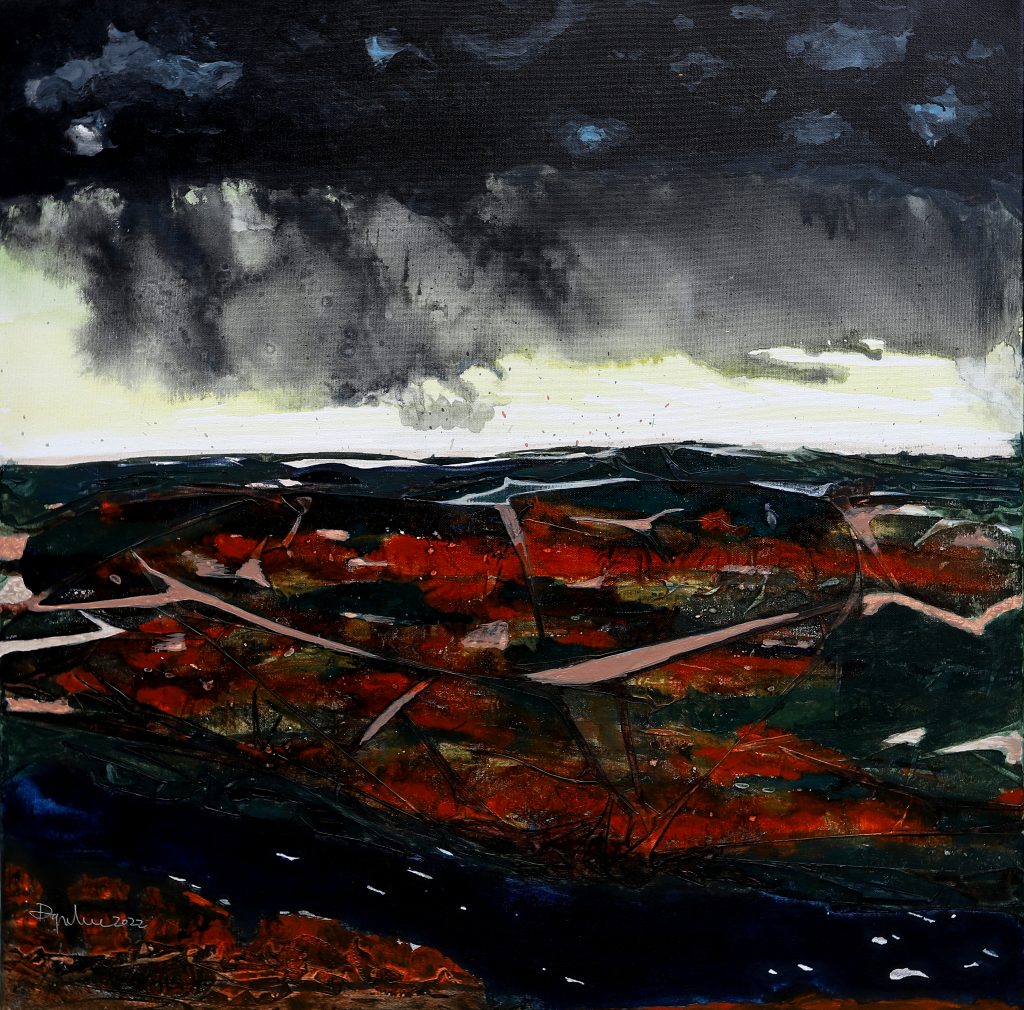 Trập trùng – Boundless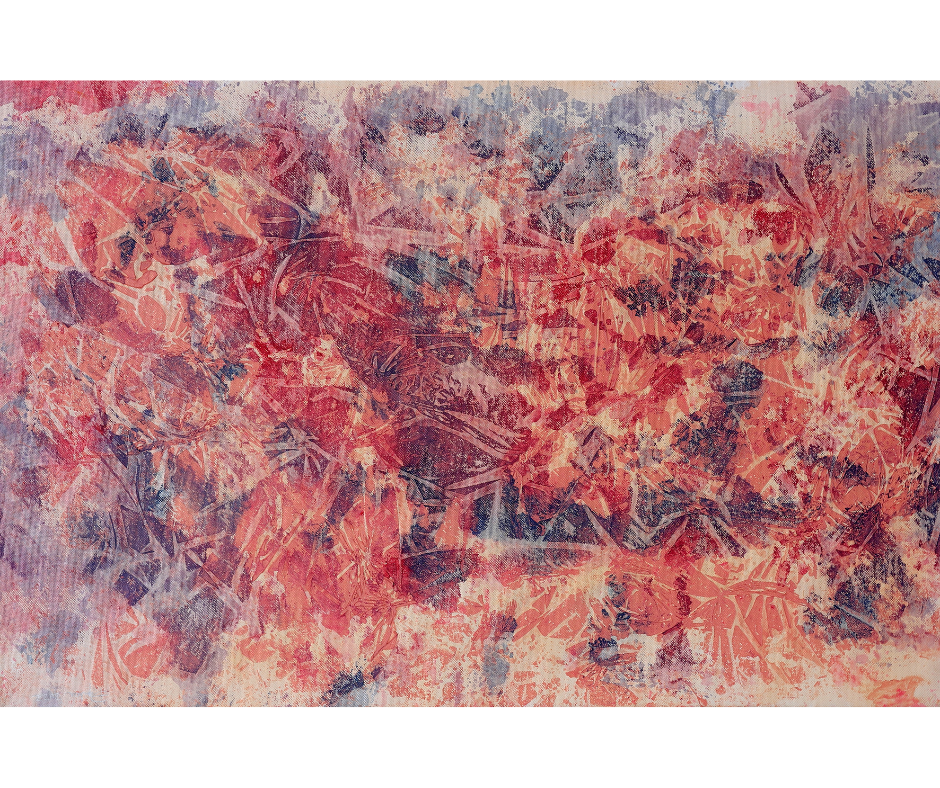 Thú đau thương – The Sweet Painful Pleasure
Tiếng chuông – Bell Sounds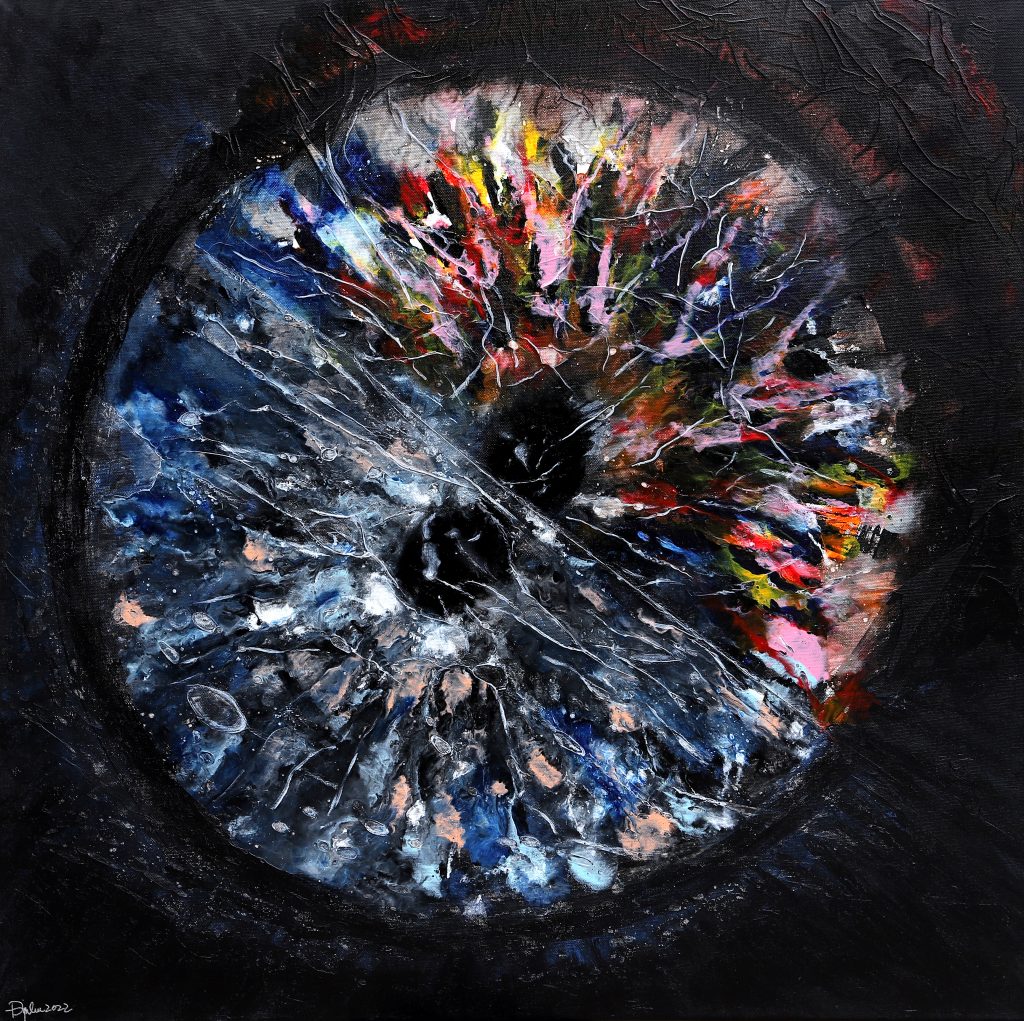 Mắt nhân gian – The Earthly Eye
Doan Quynh Nhu's artwork is a rejection of objective reality's imitation. As though going inward, attempting to project one's inner self, a profound interiority originally conveyed in poetry, but now carried through a different medium and form. Doan Quynh Nhu's ambition is to reveal suppressed innermost thoughts through her paintings. The hue and its rhythm have reflected the universe within herself. As a way, Nhu's work is riddled with secrets. These paintings are entirely based on the artist's imagination and do not rely on any superficial factors.
Things don't just appear out of nowhere. Doan Quynh Nhu's works are characterized based on profound recollections of prior reality, which Nhu has articulated in her poetry. I believe that neglecting to explain the external reality impedes the ability to transcend reality without vivid recollections of it. To overcome realism, the artists must immerse themselves in it in order to formulate abstract masterpieces with cognitive meaning.
Doan Quynh Nhu's paintings, I believe, have expanded the pre existing boundaries.
Writer/Artist Lê Minh Phong
————————————————–
Solo exhibition "Dancing Through Dreamscape" By artist Doan Quynh Nhu
– Date: 05/08/2022 – 14/08/2022 (Free entrance)
– Hours: 10:00am – 8:00pm (Daily)
– Venue: 20 Nguyen Van Thu, DaKao, District 1, HCMC
– Contact: Ms. Tường Vy -tran.vy@vygallery.com | info@vygallery.com
– Phone: (+84) 091 508 6611
————————————————–