SYNOPSIS
"For the love of nature, I find beauty everywhere."
At TREE SPIRIT, there are 20 paintings with 20 different colors that mark Lim Khim Katy's first set of landscape paintings in Vietnam.
Nature for Katy is a place where there is no trouble. When your mind drifts in the woods, her soul is shining. She found peace again and realized the mysterious colors in nature.
Art critic Quang Viet commented:
"About the light, in "The Theory of Colors" (Color theory, written in 1810), Goethe had a very good idea, that: If in a dream, I can dream of light, then the light must come from ourselves".
When looking at the recent paintings of Lim Khim Katy, we can be obsessed with Goethe's idea above. With pictures like "Colour of Season's Changing", "Spring's Breathing", "Breath of Trees", "Sweet Sunrise"; then actually, the last thing the painter wants is still a fluttering light radiating from her soul.
The things that can be seen in the picture are only a logical basis to serve the seemingly invisible. Colors like emeralds, turquoise, ruby red, all represent a high spiritual spirit, a great faith, clarity, pure, towards the two words harmony and peace.
Color (so we're talking about light) in Lim Khim's paintings is always the key element to coordinate the concrete and the abstract, the objective and the subjective, turning the real into the metaphysical and pushing the metaphysical to a supernatural level.
….
Master of Impressionism Pissarro once said: "Once I dreamed of a red landscape." But he never painted such a picture. An Impressionist like Pissarro said there was still a gap to go between symbolism and abstract.
Nowadays, a picture like that doesn't surprise people anymore. One might be surprised only when it is drawn from the inner necessity of the painter, a painter with a soul, mentality, and attitude compatible with the times. Don't turn your back on nature, life and people. And this is also the reason for us to love and put a lot of hope in the art of Lim Khim Katy.
————————————————–
The exhibition was organised at the art space of VY Gallery, Exhibitions TREE SPIRIT is a place where you can admire pictures and immerse yourself with nature, temporarily putting aside the busy mind to find peace and positive things for the soul.
TREE SPIRIT is free for you to come and see the paintings. Since the exhibition has voiceovers, be sure to bring headphones.
Please park your car at:
– Nguyen Truong To Technical College: 02 Mai Thi Luu, Da Kao Ward, District 1;
– or Parking at Cafe 9G: 48-50-52 Nguyen Van Thu, Da Kao Ward, District 1
————————————————–
Artist
Details
23/12/2020 - 10/01/2021
Exhibitions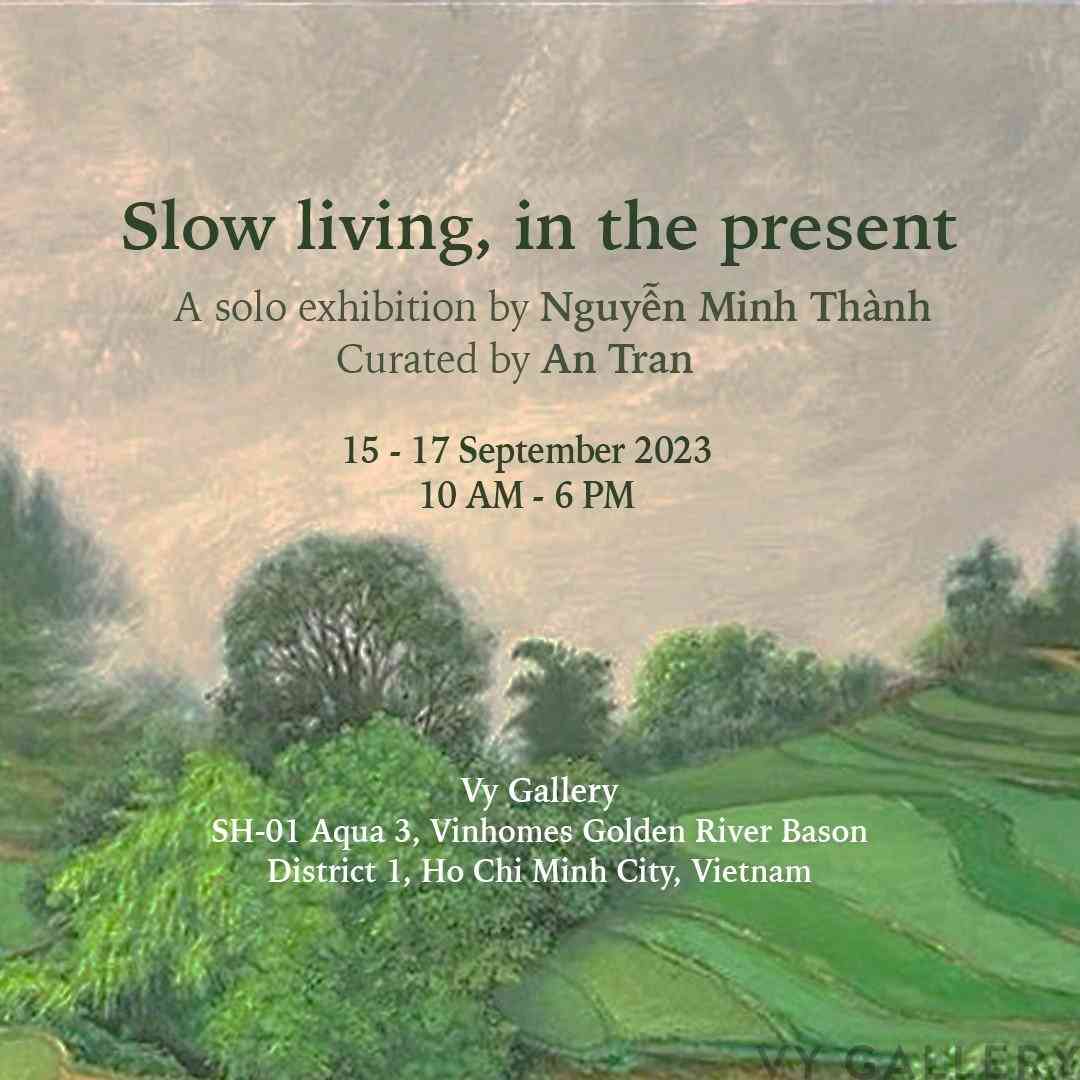 ART EXHIBITION | "SLOW LIVING, LIVE IN PRESENT"
20230915 - 20230917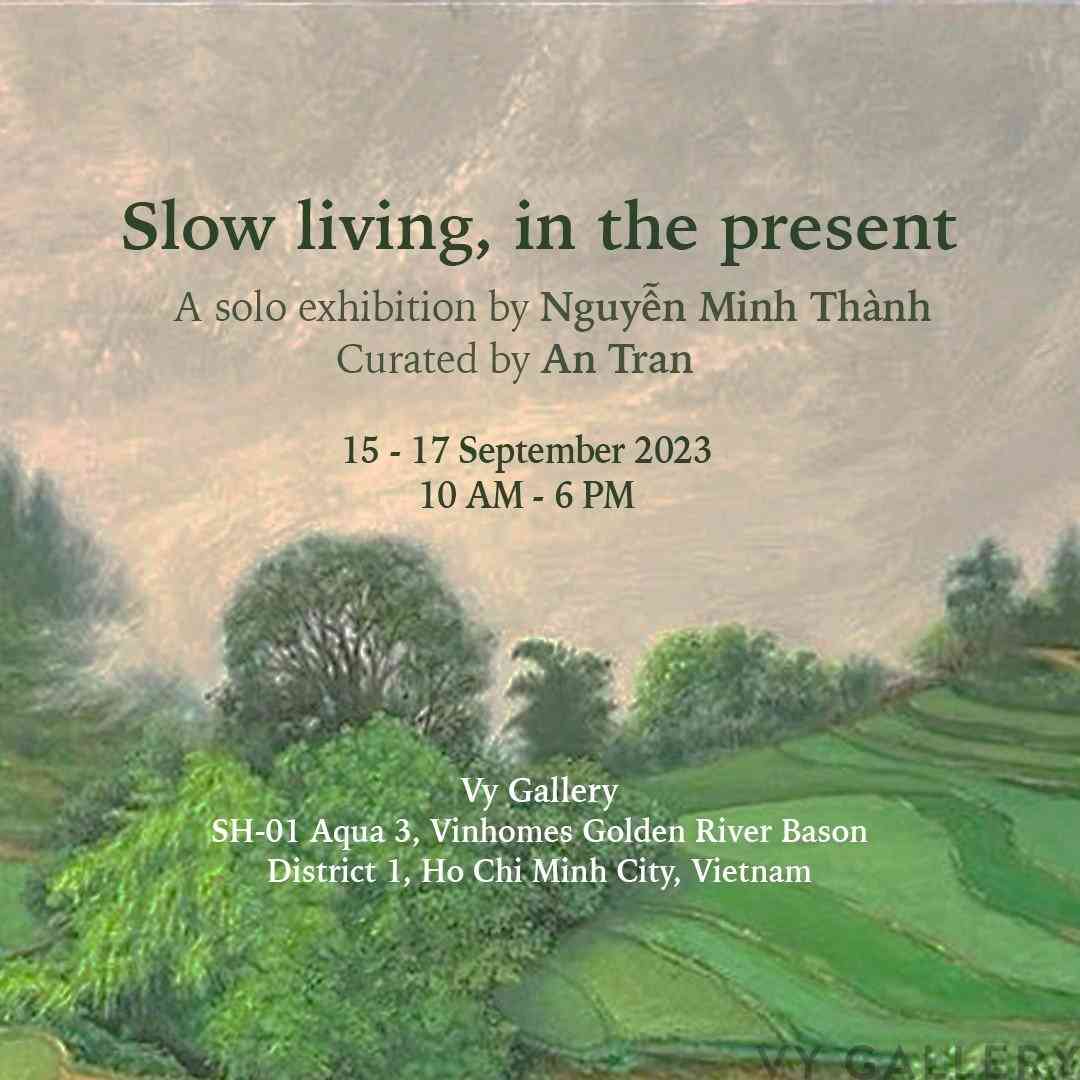 Triển lãm mỹ thuật "Sống chậm, trong hiện tại"
20230915 - 20230917


Exhibition "The Echo" of artist Nguyen Hoang Hoanh (born 1937)
20230530 - 20230630